Selamat Pagi Diucapkan kepada semua! (post ini dihasilkan pada pukul 6pg)
Pertama sekali, ana ingini mengucapkan terima kasih kepada semua rakan2 yang terus memberikan sokongan dan terus mengisi ruang2 dalam hidup Ana
Okay, kenapa sejak2 ni aku asik dgr org dapat interview Mara untuk program ijazah luar negara atas hasil rayuan? RAYUAN? RAYUAN APA? RAYUAN MARA? aku
 TAKTAU APA2 PUN? adoih.........
Dah takpelah, what is done is done, mmg results aku tak layak haha
MALAYSIA AIRLINES, CEPATLAH INTERVIEW!
AKU NAK JADI IN FLIGHT ENTERTAINMENT ENGINEER! haha
Jika saya dapat jadi INFLIGHT ENTERTAINMENT ENGINEER, saya akan merayu kepada MAS, utk pasang PS3 pada setiap seat haha Termasuk seat2 ekonomi (khas untuk long haul flights sahaja haha)
Haih...
German dreams over, looks like i wont be going to muziums of the following companies
Daimler AG (Mercedes-Benz, Smart, Maybach)
Brabus ( is there anything more to say?)
Porsche AG 
Volkswagen AG ( Volkswagen, Audi, Buggati, Lamborghini, Seat, Skoda, Bentley) 
Bavarian Motor Works (BMW, Rolls Royce, Mini Cooper)
And one place that i am so eager to visit, the one and only highway with no speed limit
THE AUTOBAHN!
Takpelaaa
MISI SETERUSNYA
saya mesti memiliki sebuah Estima lengkap dengan power door sebelum umur saya 30 hahah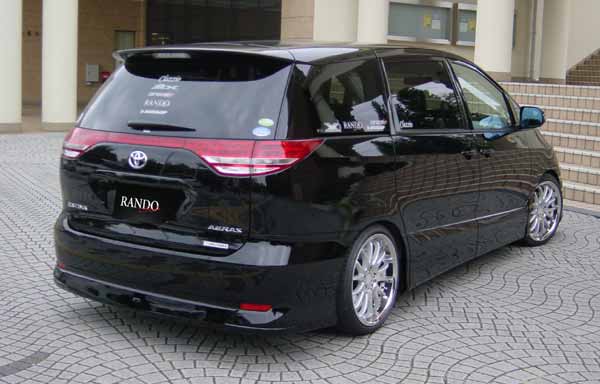 Just look at that arse, when it's reversing, it will say, move ya arse, i need space for mine haha
dan kereta untuk saya dan
bini
saya dating pula
Saya tatau kenapa saya minat Mercedes CL kaler putih haha
Dengan melihat keadaan ekonomi, dalam 6 tahun ke atas
aku mampu kot beli Recond punya hahah
Alangkah, indahnya hidup, ini, jika aku
ada Estima dan CL haahhaa
Sudah, CUKUP DENGAN BERANGAN
Kepada rakan2 yg turun ke Johor Bahru
cthnya Dina , Eja dan Liyana (yg lain turun aku tak tau)
minta maaf kalau tak dapat jumpa
kalau ikut hati aku, jika ada lesen
aku nak sambut korang kat Stesen Bas haha